A full suite of software supports our LaserGauge® sensors, your applications, and boosts your productivity.
All LaserGauge® software has correlative features, a wide range of functionality, and similar interfaces that use the same gauges and routines across the entire suite. Depending on your application, preferred operating modes, and wireless requirements, the full suite of LaserGauge® software offers flexible solutions for your unique inspection challenge.
LGWorks is used to create multipoint inspection routines with DSP sensors and guide operators through the routines.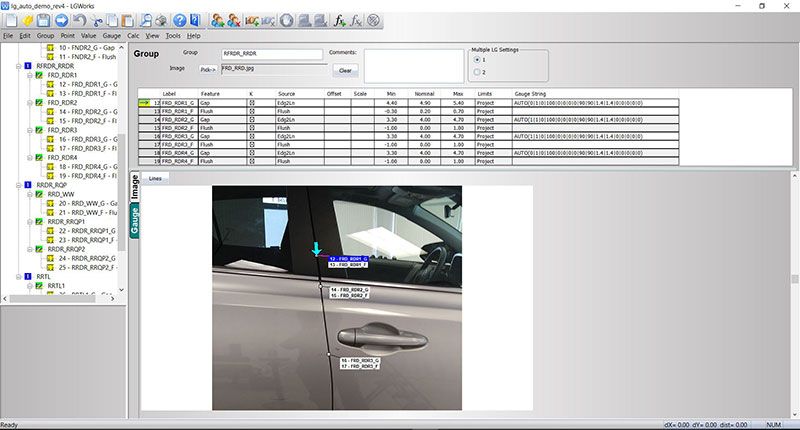 The LGWorks software program is used to develop multi-point inspection routines or sequence maps to run on the LaserGauge® graphical controllers, run directly on the DSP standalone sensor or to run in LGWorksRT communicating wirelessly from a PC to the DSP sensors. Graphic and text instructions in the routine guide the operator through each measurement point. Calculations utilizing measured values can be programmed into the routine and the user can define the format for the generated data file.
LGWorks Run-Time (RT) software is used to run inspection routines created in LGWorks and communicates wirelessly with DSP sensors.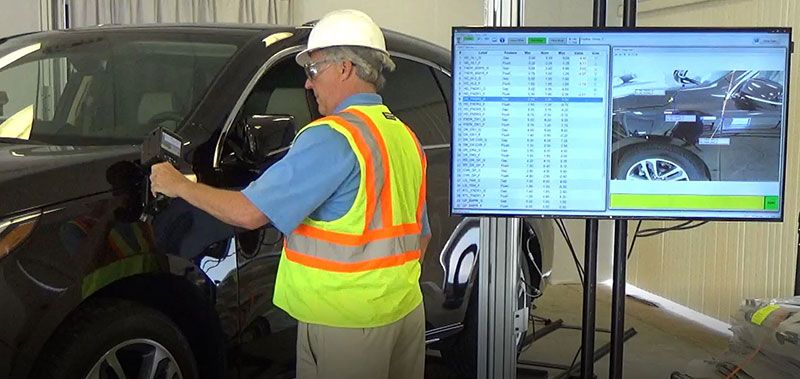 Typically, LGWorksRT is used on a moving assembly line to make measurements on vehicles as they move through the inspection station. Routines can be run by one operator or by two operators working simultaneously using multiple DSP sensors. The measurement results are displayed on a large screen mounted over the line, and out-of-spec conditions are color- coded for easy identification.
LGCommander software is used with LaserGauge® USB Sensors to control administrative and operational preferences and settings.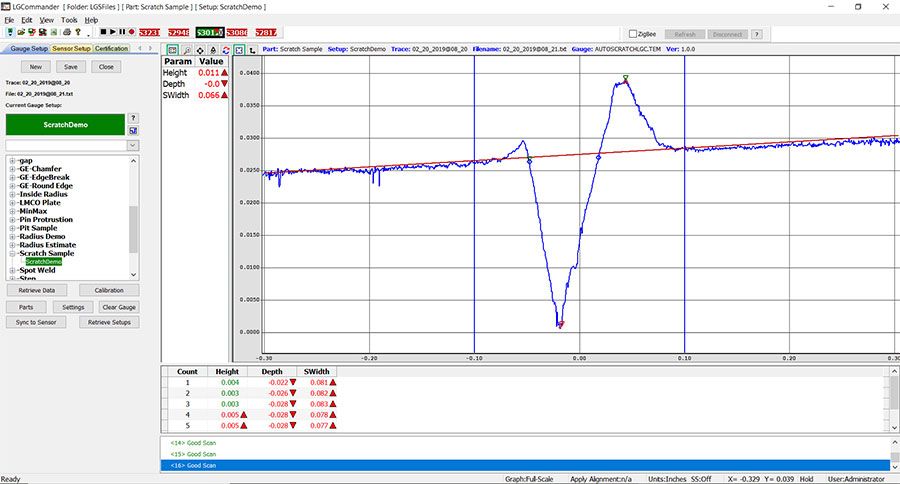 LGCommander is used to configure and test measurement algorithms (gauges) for specific parts, establish inspector, supervisor and administrative rights for the sensor, and to set operational preferences. It can also be used to certify gauges for a host of specific applications.
Additional free utilities are available to extend the capabilities of LaserGauge® Sensors.